Choosing the right dentist can be daunting, as dental care is important to your overall health and well-being. Many individuals are confronted with many options when seeking a dentist, making it challenging to determine which best fits their needs and preferences. We will explore these challenges and guide you through selecting the right dentist who can not only address your oral health needs but also ensure your comfort and peace of mind throughout your dental care journey.
Why Finding the Right Dental Care is Important
Oral health is not just about having a bright smile; it is also connected to your overall health. A healthy mouth can contribute to better digestion, clear communication, and self-confidence, and it plays a role in preventing systemic health issues such as heart disease and diabetes. Preventative dental care focuses on maintaining good oral health through regular check-ups, cleanings, and early intervention.
How to Find a Good Dentist
Asking for Recommendations
One of the most reliable ways to find a good dentist is by seeking recommendations from friends, family, or colleagues. Personal referrals can provide valuable insights into the quality of care you can expect. Ask people you trust about their dental experiences, the dentists they visit, and if they're satisfied with their services.
Online Research and Reviews
The internet is a powerful tool for finding information about potential dentists. Perform online research to identify dental practices in your area. Most dental clinics have websites where you can learn about their services, team, and office hours. Additionally, online review platforms like Google, Yelp, and Healthgrades offer patient feedback and ratings. Reading reviews can provide valuable insights into the experiences of other patients and help you assess the reputation of a dentist.
Checking with Local Dental Associations
Local dental associations can be valuable resources when searching for a reputable dentist. These organizations often maintain directories of licensed dentists in your area. Contacting your local dental association can help verify a dentist's credentials and confirm their membership in professional organizations. 
Seeking Referrals from Healthcare Providers
If you have a trusted healthcare provider, such as a primary care physician or specialist, consider asking them for recommendations. Healthcare professionals often have a network of trusted colleagues, including dentists, and can guide you to a dentist who meets your specific needs. Their insights can be particularly valuable if you have specific medical conditions or concerns that may require specialized dental care.
What to Look for in a Dentist
Credentials and Qualifications: Dentists should have the necessary educational background and training. Look for a dentist who has graduated from an accredited dental school and holds the required licenses and certifications. Check if the dentist continues to pursue ongoing education and stays updated with the latest advancements in dentistry. This commitment to learning ensures they provide high-quality care.
Experience and Specializations: Consider the dentist's years of experience in the field. More experienced dentists often have a broader range of skills and are better equipped to handle complex cases. Depending on your specific dental needs, you may seek a dentist with specializations such as orthodontics, oral surgery, or pediatric dentistry. Specialized expertise can be crucial for specific procedures or age groups.
Communication and Bedside Manner: Effective communication is essential for a positive patient-dentist relationship. Look for a dentist who listens to your concerns, explains treatment options clearly, and addresses your questions. A good bedside manner includes empathy, patience, and a caring approach. A dentist who understands and respects your feelings can help alleviate dental anxiety.
Availability and Accessibility: Consider the dentist's office hours and whether they align with your schedule. Flexible hours, weekend availability, and emergency appointments can be important factors, especially if you have a busy lifestyle. Assess the location of the dental practice. It should be convenient and easily accessible from your home or workplace, reducing travel time and hassle.
What to Look for in a Dental Practice
Location and Office Hours: Choose a dental practice that is conveniently located, making it easy for you to access dental care without long commutes. Ensure that the dental practice offers office hours that align with your schedule, including evenings or weekends, if needed.
Technology and Dental Equipment: Look for a dental practice that utilizes modern and advanced dental technologies, such as digital X-rays, intraoral cameras, and laser dentistry, which can improve the accuracy and comfort of treatments. Ensure the practice follows rigorous sterilization and infection control protocols to maintain a safe and hygienic environment for patients.
Services Provided: A good dental practice should offer a wide range of dental services, including preventive care, restorative procedures, cosmetic treatments, and specialized services like orthodontics or oral surgery. If you have children, consider a dental practice that offers pediatric dentistry to address their unique needs.
Payment Options and Insurance: Check if the dental practice accepts your dental insurance plan, helping you maximize your benefits and reduce out-of-pocket expenses. Ask about flexible payment options, such as payment plans or financing, which can make dental care more affordable. Choose a dental practice that provides clear, transparent billing practices, ensuring you understand the costs associated with your treatment.
Schedule your Next Dental Appointment Today
Remember that oral health is vital to your overall well-being, and making an informed choice is important. Your dental health deserves the best care possible, and by taking action today, you're investing in a brighter and healthier smile tomorrow. If you have any questions or need further assistance, feel free to contact us at Serenity Dental in Olathe, KS. Dr. Silva and his team are here to help you on your path to optimal oral health.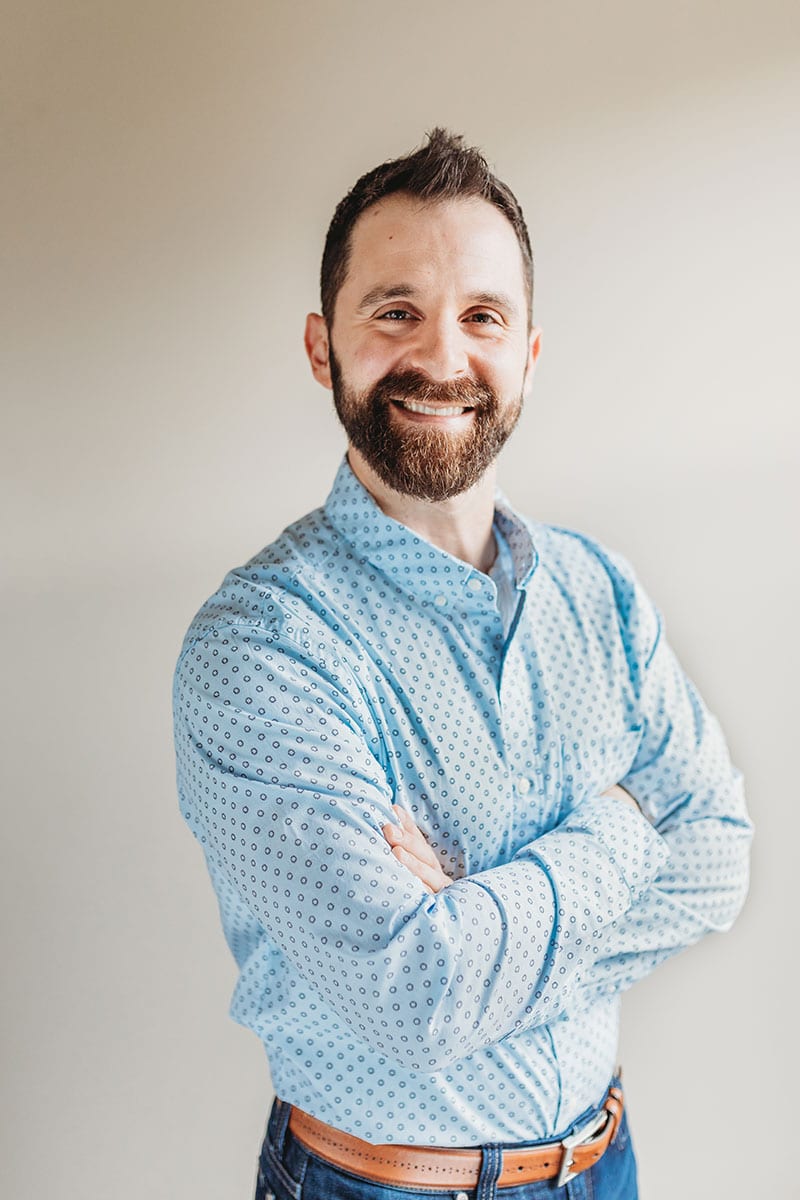 Michael Silva, D.D.S.
Dr. Michael Silva, an empathetic family dentist from Olathe, specializes in providing top-tier dental care using advanced techniques and progressive technology at his own practice, Serenity Dental. His patient-centric approach involves meticulous attention to individual concerns, recommending only necessary treatments, and utilizing modern technology, including 3D-printed surgical guides and Solea® Laser for painless procedures. Dr. Silva's dedication to continuous learning and his keen interest in the latest dental technology guarantee an exceptional patient experience and superior results.